News & Events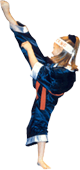 919831166590
Founder
This is an official website of Kickboxing Association of West Bengal (KAWB).
Sensei Montu Das, Founder and General Secretary of KAWB has founded this State Kickboxing Association in the year of 1997 under the membership of WAKO-INDIA.
Achievement / Award thru'out of the year

National Champion -1995 (Karate)


National Champion -1997 (Kickboxing)


National Refrcc I Judges Diploma -1998 (awarded by Indian Association of Kickboxing organisations)


International Silver Medal in Kickboxing -2003


3rd Degree Black Belt -KARATE (Shito-Ryu) awarded by: Shuko -Kai International, USA


3rd Degree Black Belt -KICKBOXING awarded by: World Association of Kickboxing Organisations, Italy


'At Grade REFEREE of National Kickboxing Federation (IAKO) in 2006."PIONEER OF KICKBOXING" In West Bengal. (awarded By BOKA, KAWB, Burdwan)
NATIONAL PARTICIPATION as the Chief Coach of W.B. team & Referee

3rd National Championship. Cuttack, Orissa, 1997


4th National Championship.Cuttack,Orissa, 1998


5th National Championship, Indoor, M. P. 1999


6th National Championship. Bhubaneswar,Orissa, 2000


7th National Championship, Muzaffarpur, Bihar, 01


8th National Ghampionship.Kalyan, Maharastra, 02


9th National Championship, Kolkata, W. B. , 02


10th National Championship,Dimapur, Nagaland, 03


11th National Championship, Jalandhar,Punjab, 03


12th National Championship, Ahmedabad, Gujrat, 03


13th National Championship, NagercoiI, Tamilnadu, 04


14th National Championship, Pune, Maharastra, 04


15th National Championship, Srinagar, Jammu & Kashmir,05


16th National Championship, Tlrunelveli,Tamilnadu, 05


17th National Championship, Kolkata, W. B., 05


18th National Championship, Nagercoil,Tamilnadu,06


19th National Championship, Malerkotla, Punjab, 06
INTERNATIONAL PARTICIPATION

Full Contact Event in International Kickboxing Championship at Muscat, Sultanate of Oman 22nd -30th January, 2003


South East Asia & Oceanic Karate Championship - 05 Hokama World Cup Karate Championship-07
FOUNDER PRESIDENT

School of Martial Arts
SECRETARY & TECH. DIRECTOR

Indian Association of Kickboxing Organisations
FOUNDER GENERAL SECRATARY
Kickboxing Association on West Bengal
CHIEF TECHNICAL DIRECTOR
Kickboxing Association of West Bengal. Shuko-kai Shito Ryu Karate -Do Asociation of W.B.
NATIONAL REFEREE / JUDGE
Indian Association of Kickboxing Organisations. Shuko -Kai -International, India.
CHIEF COACH

Marine Engineering and Research Institute


M.P. Birla Foundation H.S.School


Disari Public School


Sun Rise (Eng. Med.) School.


The Cricket Association of Bengal


Kolkata Police
ORGANISING SECRETARY

National Referee / Judges Seminar -2001


9th National Kickboxing Championship 2002


17th National Kickboxing Championship 2005


1st All Bengal Kickboxing Championship '98


2nd All Bengal Kickboxing Championship '99


3rd All Bengal Kickboxing Championship '2000


4th All Bengal Kickboxing Championship 'O1


5th All Bengal Kickboxing Championship 'O2


6th All Bengal Kickboxing Championship '03


7th Atl Bengal Kickboxing Championship '03


8th West Bengal State Kickboxing Championship '04


9th West Bengal State Kickboxing Championship '04


10th West Bengal State Kickboxing Championship '05


11th West Bengal State Kickboxing Championship '06


12th West Bengal State Kickboxing Championship '06
INTRODUCER OF KICKBOXING IN

Marine Engineering College


Kolkata Police


The Cricket Association of Bengal